Reed Switch Developments Corp | Company History and Awards
---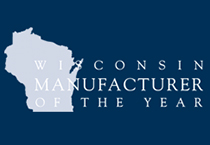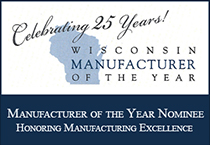 nomination for 2012 wisconsin manufacturer of the year
Reed Switch Developments Corp. was proud to be nominated again for this award for the second time, as we were the recipient in 1999. Only four companies in the entire state receive this award for being leaders in product innovation, customer service and creative strategies to cope with challenges such as Wisconsin's labor shortage. Reed Switch Developments Corp. was nominated for the award again because of its continued growth, superb customer service, excellent employee training programs and low employee turnover. company history and awards
reed switch receives recognition for 45 years of business in racine, wisconsin
Reed Switch Developments Corp. in 2012, celebrated our 45th year in business with a 3rd consecutive year of continued growth in sales, manufacturing efficiencies and skilled jobs provided within the community of Racine. We are very grateful to be recognized by the State of Wisconsin and the City of Racine. company history and awards
Senatorial Recognition Mayoral Recognition
company history
---
2015
Reed Switch enters into major global distribution agreement with Amazon for its reed switch sensor and actuator kits.  The company also launches a brand-new website.
2010
During our country's "Great Recession", Reed Switch shows great tenacity and endurance by reaching a historic milestone, with the highest annual sales in our company's history.
2007
Reed Switch celebrates its 40th Anniversary, and is given a second Golden Key Award by RAMAC for its longevity, continual growth and contributions to the community.
2004
The company experiences 28% in annual growth with the expansion of our product line and focus on new markets. The building is completed with a West Coast High Tech Silicon Valley Theme. This theme incorporates the philosophy of Reed Switch: Creativity and Innovation. It incorporates lean manufacturing techniques and principles with its cellular manufacturing and continuous improvement, as well as providing an environment to foster creativity and innovation to its employees. In anticipation of continued success, the building is designed to expand without altering the design of the building.
2001
Reed Switch pioneers the total solution package for their customers, which included everything from development, sourcing, kanban and just in time shipping. Application development services, which include integrating switch design into the customer's device, bring a personalized service only Reed Switch can bring to its customers.
2000
Reed Switch receives the prestigious 1999 Wisconsin Manufacturer of the Year Award. This award recognized Reed Switch for its increased production by over 30% through its cellular manufacturing implementation and its increased sales by 28% over the last 2 years, which was attributed in part to its history of on time delivery performance.
1999
Reed Switch Awarded Wisconsin Manufacturer of the Year! Only four companies in the state receive the Grand Award for being leaders in product innovation, customer service and creative strategies to cope with challenges such as Wisconsin's labor shortage. Reed Switch Developments Corporation was chosen for the award because of the great growth the company has seen over the past three years as well as a Superb record of on-time shipments to customers, Excellent employee training programs and No employee turnover in 1999.
Reed Switch receives the Racine Area Manufacturers and Commerce Golden Key Award. Reed Switch is recognized for its advancement in production through cellular manufacturing, doubling its production capacity, and empowered the company's manufacturing team by allowing for a continuous product improvement process. Such improvements alone allowed Reed Switch to now compete with multi-million dollar companies in their industry. Rose Dahlin retires, and Debra (Dahlin) Berns takes over company ownership. Reed Switch Developments Corp expands further into global markets through the in-house implementation of Internet technology.
1994
The next generation, Debra Dahlin (Berns) is named President. Rose Dahlin is named Vice President.
1990
Reed Switch breaks into the international market with its first account in Seoul, Korea. At this time, the primary interest focuses on the need for custom switches in the smaller markets, and Reed Switch begins specializing in highly custom applications designed to meet customer specifications.
1987
Reed Switch Developments Corporation is moved to Racine, WI under the ownership of Harold and Rose Dahlin. Debra Dahlin (Berns) joins the company as Vice-President / General Manager.
---