---
Magnetic Reed Switches, Sensors and Actuators for

OEM Sensor Manufacturing



---

Are you a manufacturer that's looking for a trustworthy, reliable, U.S.-based magnetic reed switch development partner for OEM Sensor Manufacturing? Since our 1967 founding, Reed Switch Developments Corp. has specialized in providing "value added" standard and custom magnetic reed switch and proximity sensor solutions, including the design and development of custom products for higher volume OEM sensor manufacturing applications.
Our products serve as part of the key internal operating components of dozens of finished magnetic reed sensor and switch product designs made by other industry manufacturers. In addition, we provide white label custom magnetic reed sensor design and production services for our larger direct competitors, given that our small business size and full in-house engineering expertise allows us greater flexibility in meeting such requirements.
opens IMAGE file All standard and custom magnetic reed switch sensors and actuators from Reed Switch Developments Corp. are known across the industries we serve for their fast-acting, high-reliability performance. As our product designs incorporate, somewhat exclusively, magnetic reed switch based sensing and actuation technologies, the sensors and switches we make are free from mechanical wear and offer many years of reliable field service, including within demanding environments. Our magnetic reed sensors and switches are also hermetically sealed for added protection against dust, contaminants, moisture and humidity. Most of our assemblies are also UL recognized and RoHS/REACH compliant. In addition, given the extensive in-house and 100% U.S.-based design, development and manufacturing capabilities of Reed Switch Developments Corp., both standard and custom magnetic reed switch sensors and actuators, in virtually any quantities may be produced to customer exacting standards, at competitive pricing, in as short as ten (10) business days.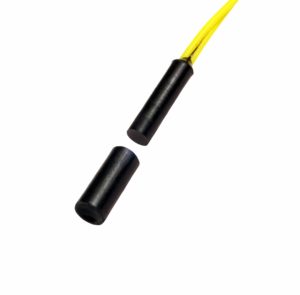 opens IMAGE file Standard magnetic reed sensors from Reed Switch Developments Corp. are available with choice of SPST, SPST-NO (A) and SPDT (C) configurations. Customers may choose from a variety of reed switch sensing materials of varying sensitivities and wattages (0.25W – 100W). A wide selection of case materials, including Celanex, Celcon, Lexan, Epoxy and Valox, are also available in support of a myriad of industrial applications. Aluminum, stainless steel and brass housings are also available for more extreme applications. Our custom magnetic reed switch sensors and actuators are also available with a large selection of permanent magnets, each of which is designed to pair seamlessly with the switch. Custom molded magnets may be also specially configured to meet user-specific mounting and operational requirements. Various wire and cable options, with the most popular insulating materials in 18-26 AWG sizes, are also available. Connectors can also be supplied, including AMP, Molex, JST, Packard, threaded, weather sealed, snap lock, lug, and other types. Reed Switch Developments Corp. can also offer exclusive product customization capabilities, including (but not limited to), specific cable/wiring, connectors, encapsulation, and more.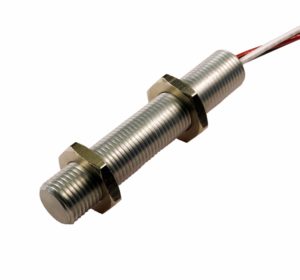 opens IMAGE file With each new custom magnetic reed switch sensor and actuator design requirement, our company's talented in-house R&D and applications engineering team, all of which is 100% U.S. based, is at your service. The team applies nearly 55 years of field-proven experience toward a best fit solution, and is well-versed in the technical nuances of literally thousands of applications. They are also familiar with the nuances in technology and requirements for each of the industries we serve. Because we have such uniquely in-depth experience located right in-house, our engineering staff can work efficiently and effectively with our customers to solve even the most challenging requirements. Our team is so effective, in fact, that some of the industry's largest manufacturers routinely seek our trusted counsel on critical magnetic reed sensor project design needs, as if we were a seamless extension of their own in-house engineering teams. We are pleased to provide such expert design engineering consulting services upon request.
All Reed Switch Development Corp. products are 100% designed, developed and assembled at our own state-of-the-art manufacturing facility in Racine, Wisconsin, USA. We are a proud State of Wisconsin certified Women's Business Enterprise and a second-generation family owned small business. Our experienced engineers look forward to assisting you with your magnetic reed sensing application needs. Contact us todaycreate new email for an initial consultation.
---