---
Magnetic Reed Switches, Sensors, Actuators and Kits from a 100% US-Based, WBE Certified Small Business
---
F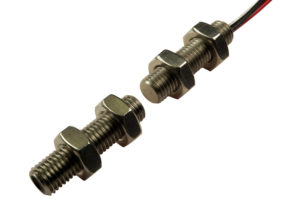 opens IMAGE file ounded in 1967, Reed Switch Developments Corp. is one of the first known industry pioneers in packaged magnetic reed switches and proximity switch / sensor solutions. Our total solutions approach provides a personalized service experience:
Off-the-Shelf Magnetic Reed Switches – Packaged standard magnetic Reed Switch / Actuator solutions for a variety of OEM industries.
Custom Reed Switch Development – Reed switch solutions developed specifically to your unique application.
Application Engineering – Assist you in selecting the ideal Reed Switch or Reed Switch Actuator for your application.
Quick Turnaround – Expedited delivery, with all products assembled and shipped worldwide from our 100% U.S. based global corporate headquarters, R&D and manufacturing facility in Racine, Wisconsin, USA.
World-Class Distribution Partners – We make the full Reed Switch Developments Corp. standard product catalog available for customer ordering needs, 24 hours a day, 7 days per week, 365 days per year, from virtually anywhere in the world, and thanks to our valued distribution partnerships with

opens in a new window

Amazon,

opens in a new window

Digi-Key Supplier Marketplace, and

opens in a new window

McMaster-Carr.
Plug-and-Play – Complimentary components and services to provide quality product enhancements such as connectors, terminals and fasteners to streamline integration into your application.
All-in-One Sourcing – Everything from Reed Switches, Normally Open Reed Switches, Normally Closed Reed Switches, Magnet Reed Switch Assemblies, Bare Reeds to Magnets.
---